Excavating Contractors in Warwick, RI
Serving Rhode Island residents for four generations, family-owned and –operated Michael Perri & Sons Septic Service, Inc. is your statewide septic expert. From routine pumping and cleaning to emergency repairs and even new tank and line installations, our excavating contractors do it all. Our highly-skilled, extensively trained team is dedicated to keeping your home or business's septic system in top working order.
Rhode Island's Septic Specialists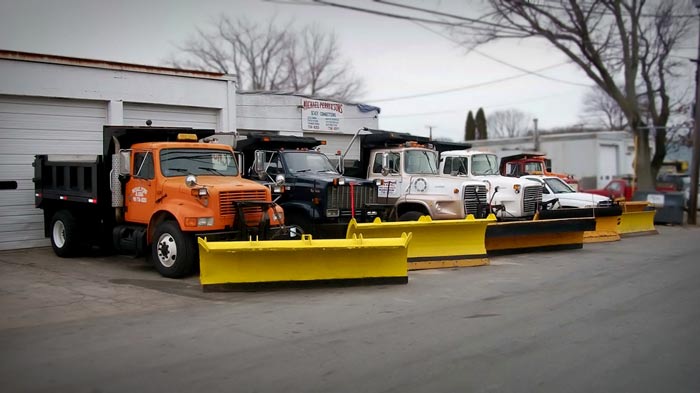 Like all of the critical systems in your home or business, your septic and sewer lines require regular maintenance. The professionals at Michael Perri & Sons Septic Service, Inc. specialize in routine septic tank cleaning and pumping, along with tank replacement, backhoe services, system repair/installation hydro-jetting and inspections. We're your foremost authority on septic systems in Rhode Island, throughout Warwick, Cranston, Pawtucket, and Providence, RI! Our team works hard to ensure your tank and other vital system components are always functioning properly, to help prevent messy, expensive troubles from arising. From routine service to emergency issues, our customers are our top priority, which means you can always expect fast service and thorough workmanship.
In addition to general cleaning and septic pumping in Rhode Island, we also deliver vital services that help prolong the life and function of your septic system. Rely on us for things like enzyme bacteria treatments, to keep your system well maintained between pump-outs. Our excavating contractors also install drainage to help control the water runoff on your property. Need a new septic system and water lines installed? We can do that too! Our capabilities make us a full-service provider for just about anything septic system-related. Give us a call today to see how we can assist you in maintaining this all-important facet of your home or business.
Our business is fully bonded, insured and licensed (lic. #L1756).
We're licensed to work with underground utilities (lic. #38637).
We're proud to serve the entire State of Rhode Island.
Our business has been family-owned and –operated for more than 50 years.
We respond to calls quickly and make your project a priority.
Proudly providing complete septic, sewer, and excavation needs to the entire State of Rhode Island, including:
Warwick, RI
Cranston, RI
Providence, RI
Pawtucket, RI
Johnston, RI
West Warwick, RI
East Providence, RI
Woonsocket, RI
Smithfield, RI
Cumberland, RI
Lincoln, RI
Central Falls, RI
Coventry, RI
East Greenwich, RI
West Greenwich, RI
Providence County, RI
Narragansett, RI
Westerly, RI
South Kingstown, RI
Charlestown, RI
Kingston, RI
Richmond, RI
Bristol, RI
Kent County, RI
Washington County, RI
Bristol County, RI
Newport County, RI
Warren, RI
Barrington, RI
Newport, RI
Middletown, RI
Portsmouth, RI
Tiverton, RI
Jamestown, RI
Get Septic Service Today
If you're facing a septic situation, waste no time in contacting our trained team. We're ready to assist you, no matter the issue or scope of work needed to fix it. Contact us right away.
Contact Us