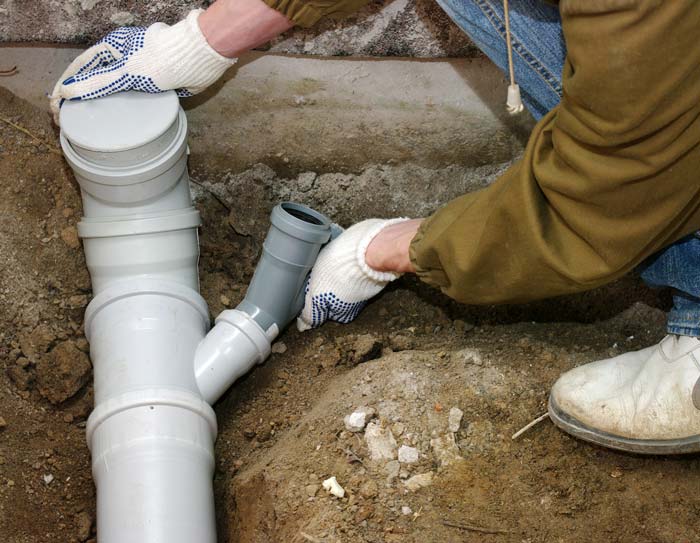 Making sure you have a sewer system that's up to code is important. Sewer connections in Rhode Island in high-priority areas became mandatory in 2004 and you should already have a sewer or septic system in place. If your sewer system is not up to date or you're not sure an issue you're having indoors or out might be caused by problems with your sewer line, we can help.
Michael Perri & Sons Septic Service, Inc. provides customers with sewer line installation in Warwick, Cranston, Pawtucket, and Providence, RI to help prevent improper drainage issues from causing mayhem on your property. Even if you already have a sewer system in place, we can determine its efficiency and drainage patterns, which could alleviate issues you might already be experiencing before they become costly emergencies.
Common symptoms for sewer line repair
Clogs
If you notice sewage backing up whenever you flush or run water in your bathroom or kitchen, you might have a clogged sewer line.
Stench
Sewer system problems can cause bacteria, mold, and mildew to flourish, and of course waste water doesn't smell like roses either. If you're noticing a foul odor indoors or out, your sewer system could need help.
Slow Drains
A slow drain is an early warning sign that you have a clog just starting to appear in your sewer system or even issues like a tree root in the line or a cracked sewer pipe.
Mold
Mold problems in your home might be a sign of a faulty sewer system. Call us if you notice any mold growing in case there's a break in your line.
Extra Green Patch of Grass
Sewage is great for your landscaping, so if you find an extra green patch of grass or an unusual spot of foliage then your sewer system might have a leak.
Foundation Cracks
If problems like leaks and cracks in your sewer system aren't taken care of, they can lead to more severe problems like cracks and other foundation issues. That's why it's important to call us before you have a serious sewage problem.
Rodents
Rats and mice can squeeze through really small spaces, so rodents in your walls can signal a need for sewer line repair.
Wastewater Pools
If you notice pools of water in your yard, especially if they stink, you most likely have a broken sewer pipe that requires our immediate attention.
Insects
If you're finding cockroaches, flies and other bugs in your home, you could have a broken sewer line. Exterminators can only temporarily help. You need us to repair or install a new sewer system depending on the extent of the damage.
Sudden Water Bill Increase
A dramatic increase in your water bill is the most obvious and definitive sign you have a sewer leak.
If you notice any of the above, you're in the market for new sewer line installation, or are looking for septic tank cleaning, backhoe services, septic pumping, and beyond, contact us today.